Dear All customers
We are Vietnam cashewnut processor and exporter
We are jointed stock company deep experienced  in cashew farms in BinhPhuoc and DongNai provinces, where are center of cashew in Vietnam.
Our cashew nut are dried crispy and roasted salt cashew nut kernels.
Our main cashew grades: WW, SW; SK; LBW;  LP, SP; BB;
Our Vietnam cashewnut are good quality, good price, our capacity 300mts per month of kernels.
We are professional and careful processing – perfect quality cashewnut
Our factory certified HACCP and GMP standards
Main factory machines process cashewnut:
– Processinglines remove all foreign matters and steels
– Organic Fumigation system according to EU standards without chamical
– Metal detectors
– Color sortechnology
– Drying  electric machine
– Vacuum machines with CO2
– Free E.coli and Salmonella by heating machine
– Bio-Forklifts for loading cashewnut  directly into containers
Welcome to cashew importers and buyers
Before drying
After dried by machine moisture below 5%

Vietnam Cashew Nut WW240
Broken Cashew
After packed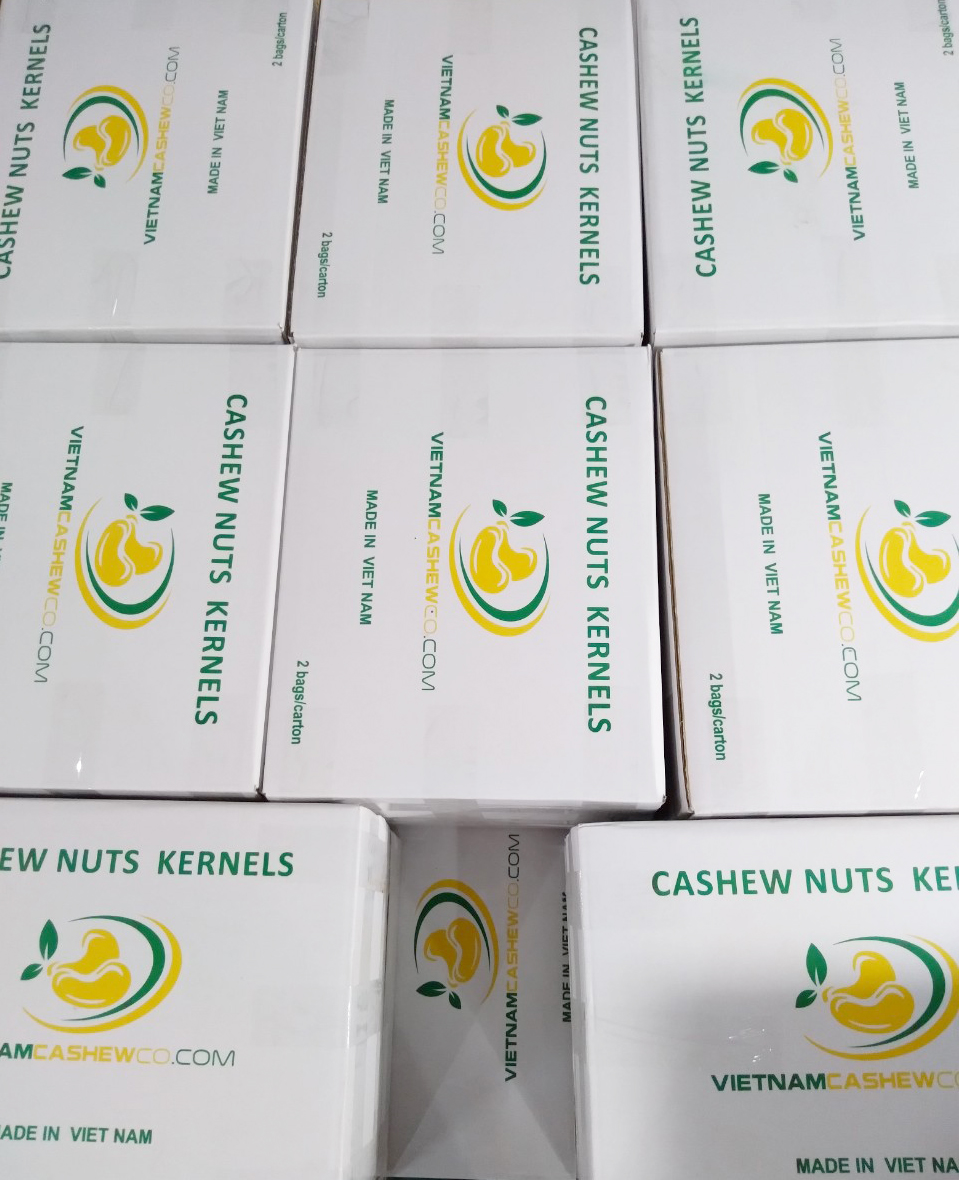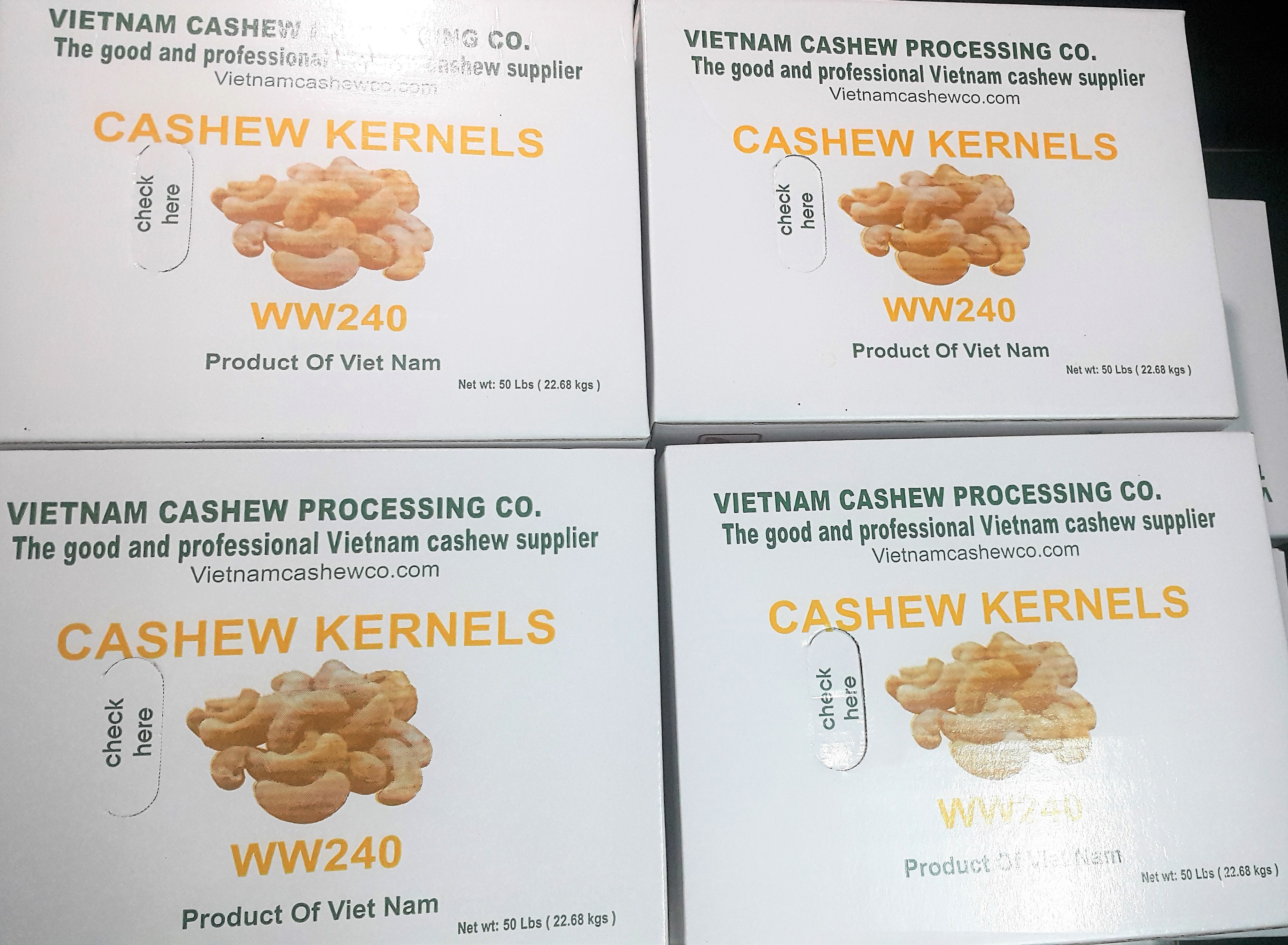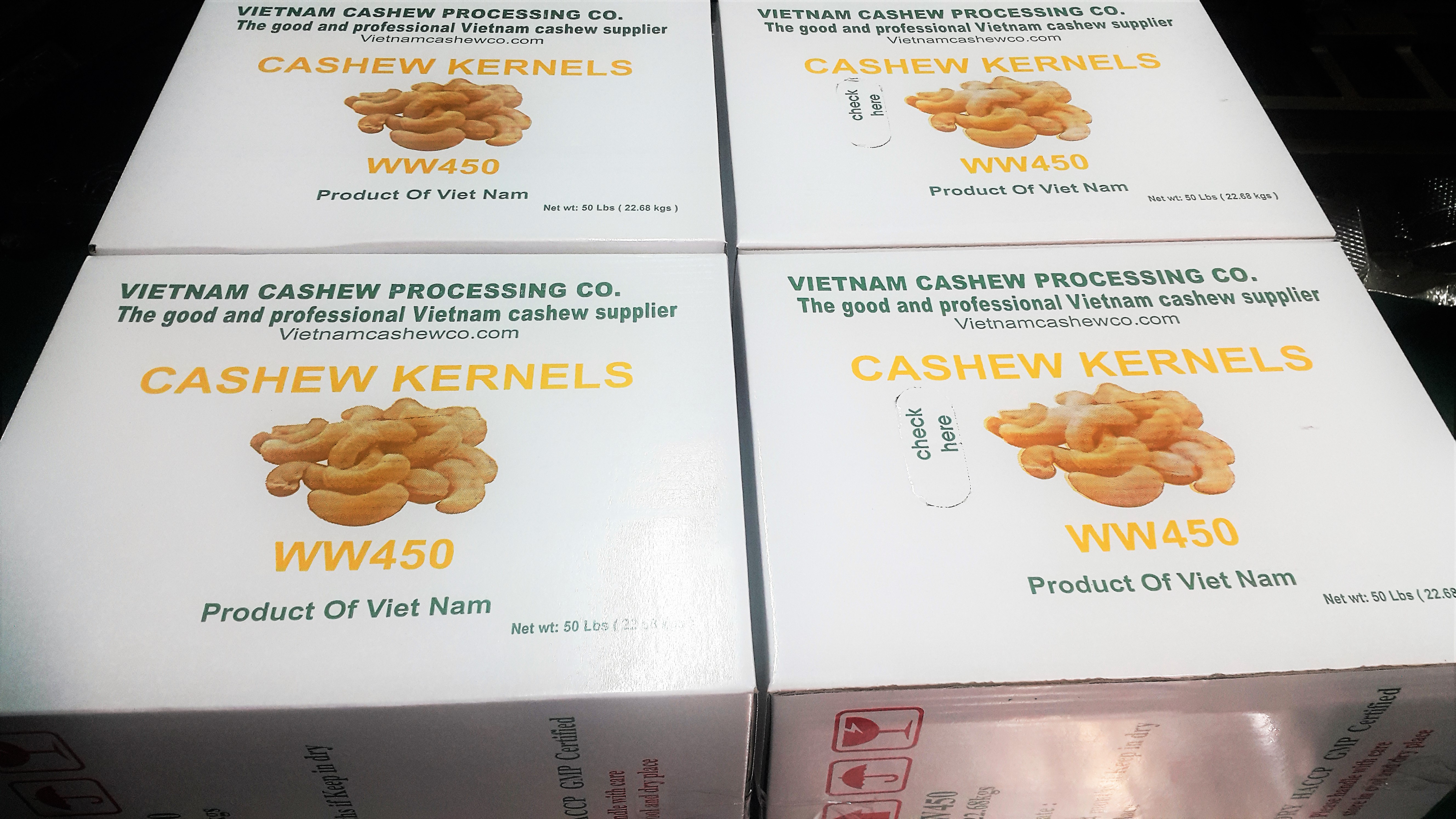 Vietnam Macca Damia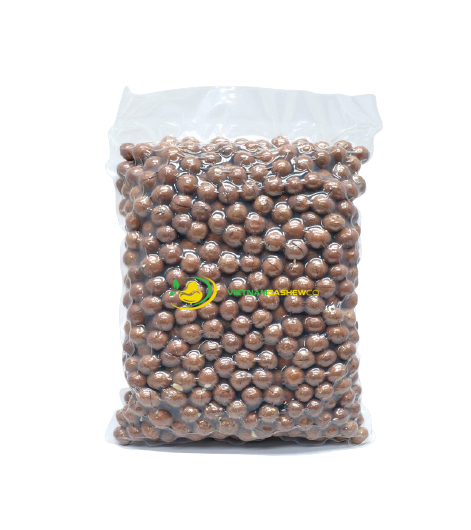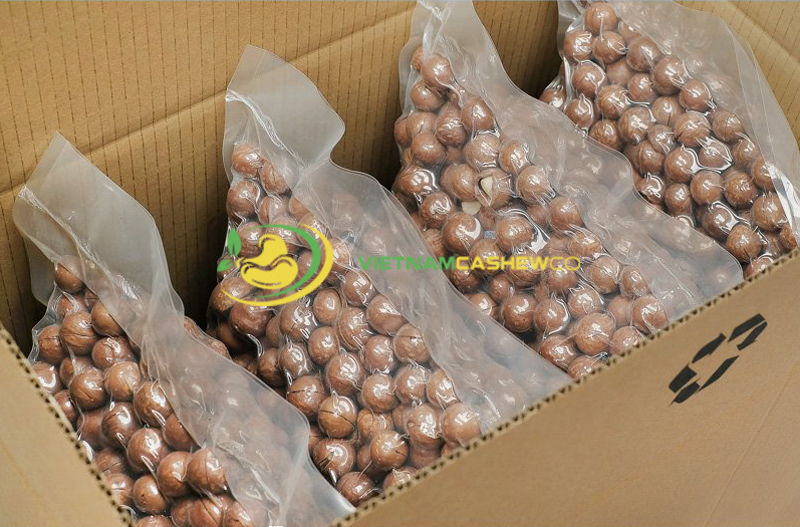 Salt roasted testa cashew nut kernels, salt roasted cashew nut kernels within skin
Sealing Chain Machine
Loading container